Products Search
Products Category
Contact Us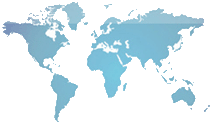 Links
Wall Hung IP Radio Terminals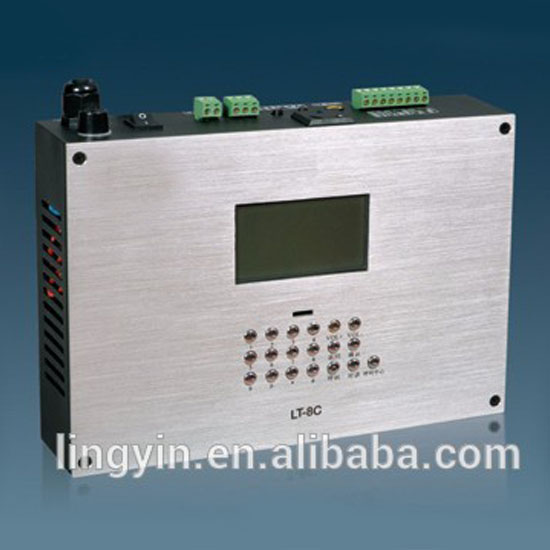 Product name:Wall Hung IP Radio Terminals
Category: IP Network PA System
Item:LT-8C
Details:
Function:

LT-8C is a wall mount network audio adapter built-in amplifier for network audio system, its distinctive features is built-in speaker line backup. One line is built-in low impedance speaker line, once this line is failure to receive network source, it will automatically switch into the backup 100V PA system to ensure the local sound system is working continuously without any interference.
It is a best seller model for IP/TCP network audio system solution. It is used to transmit program from internet to its built-in amplifier then to low impedance loudspeakers. So the normal connection way as below: Control port by RJ45 connector to LAN switch and speaker outputs to loudspeakers.
The IP network audio adapter is of wall mount design, it is built-in a 10W digital Class-D amplifier, so it is usually installed in the terminal room together with a pair low impedance speakers for a small sized application.This LAN network technology also allow this IP network audio adapter with amplifier could be installed anywhere of the LAN system, thus the cable wiring cost could be saved.
The biggest advantages of the network audio system are: Super distance audio transmission, simultaneousmaximum program task and non-dedicated network wiring. A 4 ohms loudspeaker could be directly powered by the built-in 10W power amplifier.
LT-8C It is also designed of local end-user program selection from server by remote control. Local volume also could be adjusted by remote control. Remote control is also could be used to write and change the IP address. Password is needed to access control the equipments to avoid unintentional error.
The network audio adapter also is designed with a local microphone input and a local line input, a volume control could be used to adjust the speaker loudness. Two levels of priority output: Voice evacuation system with highest priority and local input with secondary priority over program source. However, the local input and program source priority could be customized.

Technical Parameter:

| | | |
| --- | --- | --- |
| Model | LT-8C | LT-8CD |
| Network | Standard RJ45 | Standard RJ45 |
| Serial line | Db9 | Db9 |
| Power | AC220V/50HZ | AC220V/50HZ |
| Output sensitivity & Source impedance | 1000mv/470Ω 5.08 | 1000mv/470Ω 5.08 |
| Input sensitivity & impedance | MIC:10MV/600Ω 5.08 AUX:400MV/10KΩ 5.08 | MIC:10MV/600Ω 5.08 AUX:400MV/10KΩ 5.08 |
| Power output | 2*10W | 2*10W |
| Standby power | 1W | 1W |
| Voice frequency | 8Kbps-320Kbps | 8Kbps-320Kbps |
| Frequency response | 50HZ-15KHZ | 50HZ-15KHZ |
| Sensitivity | ≥70db | ≥70db |
| Sampling rate | 8K-48KHZ | 8K-48KHZ |
| Frequency response | MP3 | MP3 |
| Harmonic distortion | ≤1% | ≤1% |
| Transfer speed | 10Mbps | 10Mbps |
| Support agreement | ARP,UDP,TCP/IP,ICMP,IGMP | ARP,UDP,TCP/IP,ICMP,IGMP |
| Network delay | ≤50ms | ≤50ms |
| Working temperature | -20℃-60℃ | -20℃-60℃ |
| Dimension(mm) | 250*180*70 | 231*120*40 |
| Weight(KG) | 3.0 | 0.85 |
Previous:LT-8CB